Bad Credit Financing near Chicago, IL

At McGrath Honda of St. Charles, we understand how devastating it can be to think you're unable to purchase a vehicle. Bad credit can be a massive burden in your life that prevents you from attaining things that you need. We know that many people aren't at fault for their low score, which is why we offer specific finance plans to help.
Bad Credit Financing
Our team is more than happy to work with you if you're living with a low credit score. Under normal circumstances, too low of a number will discourage banks and lenders from offering you loans, however, we'll work to create a plan that they won't be able to pass up on. Much of the time, this means that you'll have to save up additional money to make a larger down payment, offering your lender greater security in the transaction. If your score is particularly low, you might want to look into receiving an auto loan from a credit union, which is more likely than a bank to still offer you money. Whatever the case may be, we'll do everything we can to assist you!
Raise Your Credit Score!
It might sound counter-intuitive, but purchasing a vehicle can be a great way to actually dig yourself out of a hole. As you know, credit is established by making timely payments on loans. You might be properly paying off smaller bills like groceries and clothing, but regularly paying off a large car payment will help your score increase by leaps and bounds! It won't be instantaneous, but every month yours will rise. By the time you own your vehicle, you could see your score increase by as many as 100 points! To start planning, we'd recommend using the Payment Calculator so you know that you'll have affordable bills.
Inventory
Now that you have a better idea of how we'll assist you, take some time to enjoy browsing our large inventory! We have beautiful new vehicles as well as affordable and reliable pre-owned options. In our opinion, the best way to browse is to go to our website and start looking through all of our models. Once you're seeing everything we offer, start using the filters on the left side of the page to customize what's shown. You can narrow down the results by the make, model, year, price, even the drivetrain and transmission. By the time you've made it through every filter, you'll only be seeing those automobiles that might be contenders.
If you've been agonizing over how you'll attain your next vehicle, you can always use our bad credit financing near Chicago, IL, here at McGrath Honda of St. Charles. We'll work tirelessly by your side to get you behind the wheel of a car you can count on. If you have any questions, contact us at 630-443-6400.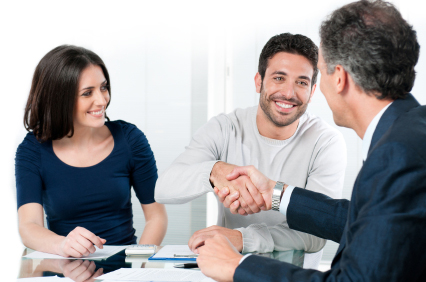 McGrath Honda St. Charles Sales Hours
630.443.6400
| | |
| --- | --- |
| Monday | 9:00 am - 9:00 pm |
| Tuesday | 9:00 am - 9:00 pm |
| Wednesday | 9:00 am - 9:00 pm |
| Thursday | 9:00 am - 9:00 pm |
| Friday | 9:00 am - 9:00 pm |
| Saturday | 9:00 am - 6:00 pm |
| Sunday | Closed |
Testimonials
GOOGLE
12-10-2019
GOOGLE
12-7-2019
YELP
12-7-2019
GOOGLE
12-7-2019
GOOGLE
12-6-2019
GOOGLE
12-5-2019
"Honda McGrath was awesome! They'll help you find what you..."
DEALERRATER
12-4-2019
GOOGLE
12-3-2019
GOOGLE
11-30-2019
GOOGLE
11-30-2019
GOOGLE
11-30-2019
GOOGLE
11-29-2019
GOOGLE
11-28-2019
GOOGLE
11-28-2019
GOOGLE
11-27-2019
GOOGLE
11-27-2019
GOOGLE
11-23-2019
GOOGLE
11-23-2019
"We just bought our family's first Honda today. Every..."
DEALERRATER
11-22-2019
GOOGLE
11-19-2019
GOOGLE
11-19-2019
GOOGLE
11-19-2019
GOOGLE
11-17-2019
GOOGLE
11-17-2019
GOOGLE
11-16-2019
GOOGLE
11-11-2019
GOOGLE
11-10-2019
GOOGLE
11-9-2019
GOOGLE
11-9-2019
GOOGLE
11-9-2019
GOOGLE
11-9-2019
GOOGLE
11-9-2019
GOOGLE
11-9-2019
GOOGLE
11-9-2019
GOOGLE
11-7-2019
GOOGLE
11-6-2019
GOOGLE
11-5-2019
GOOGLE
11-5-2019
GOOGLE
11-5-2019
GOOGLE
11-2-2019
GOOGLE
11-2-2019
GOOGLE
11-2-2019
Read More