Honda Leasing near Chicago, IL

At McGrath Honda of St. Charles, we want to make sure that all of our customers get a shot to have the vehicle they want. That's why we're doing so much to promote our leasing programs! Not only are these plans very attractive to certain kinds of drivers, but they also make it easier to drive the vehicle you've been wanting—what's not to love? If you have any questions, don't hesitate to contact us at 630-443-6400.
Save Money By Leasing!
One of the most appealing parts of leasing is how much money it can save you! When you purchase, you have to pay the total price of your vehicle, either all at once or over a predetermined period of time. When you lease, your monthly cost is derived from the estimated amount that your vehicle will depreciate, so you'll definitely end up paying less for the same vehicle. This either can be taken advantage of to save you some extra cash each month, or used to get behind the wheel of a model you couldn't quite afford to purchase!
Formatting Your Lease
When you choose to lease, there are going to be a few decisions you'll need to make. We would recommend sitting down with our team members for a consultation. We've dealt with so many different customers that we feel confident we can offer you some advice! First, you'll need to choose your leases duration. Although these typically last somewhere between two and four years, there are always unusual cases. Next, you'll need to decide how many miles you'll be driving your vehicle each year. This could even further reduce your monthly costs if you don't imagine you'll be driving too often. With these important choices complete, we'll be able to write up your contract and send you on your way.
Inventory
Now that you know about our great leasing plans, you can more confidently search through our inventory. Just start looking through our new vehicles on our website and input your preferences with the help of our Narrow Your Search tool. We're proud of how many ways you can customize your results. You can use some of the broader filters such as the make, the model year, or the body style; or, get extremely specific with the type of engine, the fuel type, and even the paint color! We feel certain that it won't be long until you find one that you'd love to lease.
There's no time to waste! Come to McGrath Honda of St. Charles and start our Honda leasing near Chicago, IL. We feel confident that if you've never experienced one of these programs before, you'll be a believer by the time your term is up. You can find us located at 1411 East Main Street in St. Charles, IL.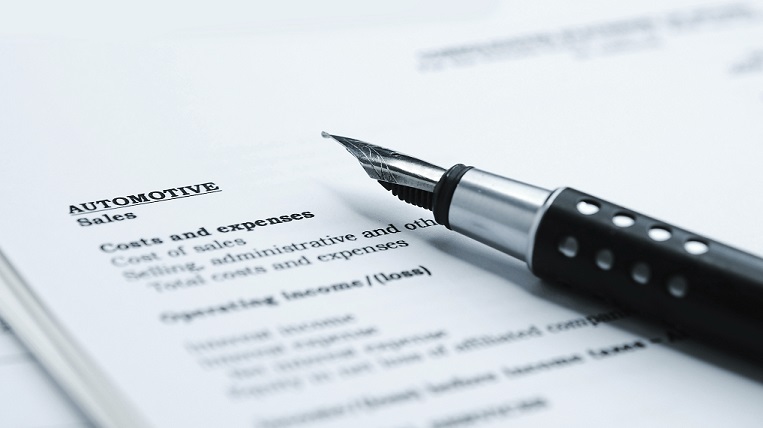 McGrath Honda St. Charles Sales Hours
630.443.6400
| | |
| --- | --- |
| Monday | 9:00 am - 9:00 pm |
| Tuesday | 9:00 am - 9:00 pm |
| Wednesday | 9:00 am - 9:00 pm |
| Thursday | 9:00 am - 9:00 pm |
| Friday | 9:00 am - 9:00 pm |
| Saturday | 9:00 am - 6:00 pm |
| Sunday | Closed |
Testimonials
GOOGLE
12-7-2019
GOOGLE
12-6-2019
GOOGLE
12-5-2019
"Honda McGrath was awesome! They'll help you find what you..."
DEALERRATER
12-4-2019
GOOGLE
12-3-2019
GOOGLE
11-30-2019
GOOGLE
11-30-2019
GOOGLE
11-30-2019
GOOGLE
11-29-2019
GOOGLE
11-28-2019
GOOGLE
11-28-2019
GOOGLE
11-27-2019
GOOGLE
11-27-2019
GOOGLE
11-23-2019
GOOGLE
11-23-2019
"We just bought our family's first Honda today. Every..."
DEALERRATER
11-22-2019
GOOGLE
11-19-2019
GOOGLE
11-19-2019
GOOGLE
11-19-2019
GOOGLE
11-17-2019
GOOGLE
11-17-2019
GOOGLE
11-16-2019
GOOGLE
11-11-2019
GOOGLE
11-10-2019
GOOGLE
11-9-2019
GOOGLE
11-9-2019
GOOGLE
11-9-2019
GOOGLE
11-9-2019
GOOGLE
11-9-2019
GOOGLE
11-9-2019
GOOGLE
11-9-2019
GOOGLE
11-7-2019
GOOGLE
11-6-2019
GOOGLE
11-5-2019
GOOGLE
11-5-2019
GOOGLE
11-5-2019
GOOGLE
11-2-2019
GOOGLE
11-2-2019
GOOGLE
11-2-2019
GOOGLE
11-1-2019
GOOGLE
11-1-2019
GOOGLE
11-1-2019
GOOGLE
10-31-2019
YELP
10-30-2019
Read More