Lease End Options in St. Charles, IL
As leasing becomes an increasingly popular alternative to financing a purchase, more and more customers are discovering its wide variety of generous benefits. One of the primary reasons for choosing this path is the flexibility afforded once your contract is coming to an end. Therefore, in order to assist with your decision if you're still on the fence, McGrath Honda of St. Charles is here to explain the different lease end options at your disposal!
Lease Again
Of course, we hope that after leasing one of our thrilling Honda models, you'll be itching to renew your terms and enjoy another outstanding set of wheels. If you do decide to lease again, you have the choice of taking home the latest iteration of your current model, or opting for a different Honda if you're looking for a change. For instance, if you just leased the CR-V but need more space, consider the Pilot or of the Odyssey. In addition to choosing a new ride, you can also adjust your terms if you need to alter your mileage allotment or contract length.
Buy Your Current Vehicle
Sometimes, people fall completely head over heels for the Honda vehicle they lease and wish to keep it for good. Thankfully, this is another option to consider! Since you've already been making payments towards its value, you won't be on the hook for nearly as much as you would've been if you had financed a purchase from the beginning. Plus, if you still require financing to cover the remaining cost, our Finance Department will be there to assist. Many customers like to use this path as a way to make owning their vehicle less of a financial burden in the long run.
Walk Away
We realize that not all pairings last forever, so if you ultimately decide that leasing isn't for you, we completely understand. When your term is approaching its expiration, we'll be in touch and will schedule you for a consultation to close out your contract. After you hand over the keys, you can walk away with no more questions asked. If you still need a vehicle, feel free to browse our showroom and sales lot with a staff member, so we can keep you on the go. You can feel confident that no matter your decision, we'll be here to assist in a pressure-free manner!
Now that you know a bit more about your potential lease end options in St. Charles, IL, drop by McGrath Honda of St. Charles. Customers come first with us, so don't hesitate to ask us any questions on your mind or request clarification on the ins and outs of leasing.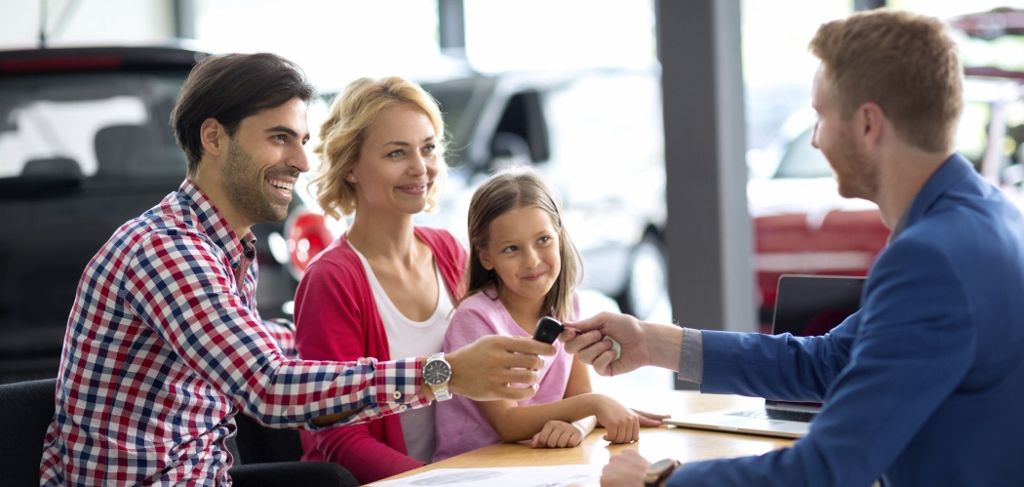 McGrath Honda St. Charles Sales Hours
630.443.6400
| | |
| --- | --- |
| Monday | 9:00 am - 9:00 pm |
| Tuesday | 9:00 am - 9:00 pm |
| Wednesday | 9:00 am - 9:00 pm |
| Thursday | 9:00 am - 9:00 pm |
| Friday | 9:00 am - 9:00 pm |
| Saturday | 9:00 am - 6:00 pm |
| Sunday | Closed |
Testimonials
GOOGLE
12-6-2019
GOOGLE
12-5-2019
"Honda McGrath was awesome! They'll help you find what you..."
DEALERRATER
12-4-2019
GOOGLE
12-3-2019
GOOGLE
11-30-2019
GOOGLE
11-30-2019
GOOGLE
11-30-2019
GOOGLE
11-29-2019
GOOGLE
11-28-2019
GOOGLE
11-28-2019
GOOGLE
11-27-2019
GOOGLE
11-27-2019
GOOGLE
11-23-2019
GOOGLE
11-23-2019
"We just bought our family's first Honda today. Every..."
DEALERRATER
11-22-2019
GOOGLE
11-19-2019
GOOGLE
11-19-2019
GOOGLE
11-19-2019
GOOGLE
11-17-2019
GOOGLE
11-17-2019
GOOGLE
11-16-2019
GOOGLE
11-11-2019
GOOGLE
11-10-2019
GOOGLE
11-9-2019
GOOGLE
11-9-2019
GOOGLE
11-9-2019
GOOGLE
11-9-2019
GOOGLE
11-9-2019
GOOGLE
11-9-2019
GOOGLE
11-9-2019
GOOGLE
11-7-2019
GOOGLE
11-6-2019
GOOGLE
11-5-2019
GOOGLE
11-5-2019
GOOGLE
11-5-2019
GOOGLE
11-2-2019
GOOGLE
11-2-2019
GOOGLE
11-2-2019
GOOGLE
11-1-2019
GOOGLE
11-1-2019
GOOGLE
11-1-2019
GOOGLE
10-31-2019
YELP
10-30-2019
GOOGLE
10-30-2019
Read More